---
---
Contact
Department of Agricultural, Environmental and Food Policy
phone: +49 345 5522-511
Secretariat: Ina Wisotzki
ina.wisotzki@landw.uni-hall...
Visitor address:
Von-Seckendorff-Platz 4
06120 Halle (Saale)
Fourth Floor
__________________________
postal address:
Martin-Luther-University Halle-Wittenberg
Natural Science Faculty III
Department of Agricultural, Environmental and Food Policy
06099 Halle (Saale)
Germany
---
---
Login for editors
---
Agricultural, Environmental and Food Policy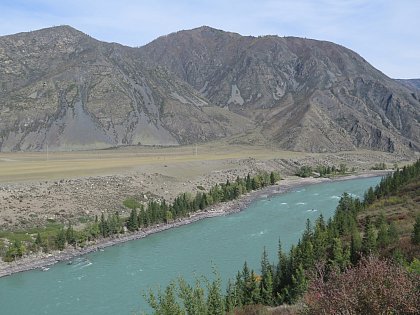 Source Photo: Jelinek (2015) Altai Republic, Russia, KULUNDA BMBF Project
The remnants of a once powerful glacier fill the rapid Katun river in Altai mountains, a rich water source for local residents, fishing, recreation and tourism. Agriculture needs to adapt to the partly harsh ecological and socio-cultural conditions in Russia. What is the impact of agri-environmental policy interventions in Russia on agricultural practices?
Welcome to the Department of Agricultural, Environmental and Food Policy
The specialty of the Department of Agricultural, Environmental and Food Policy is studying its three policy areas in an integrated way. This allows research and scientific analysis that reflects the manifold demands of society on today's agricultural producers. The starting point however is of course the natural resources used in agriculture. Then, institutions – intelligently designed governance systems – are crucial to using the resources in a sustainable way and to preserve them. Our research focus is therefore governance and policy research towards sustainable natural resource use.
As societies face challenges like climate change and population growth, how can we develop forward-looking policies and measures to help individuals and organizations make the adaptations that will be required? To conduct policy analysis and evaluation we draw on theories of institutional economics, political science and resource economics. In doing so, we develop qualitative and quantitative methods to study formal and informal coordination mechanisms of complex socio-ecological-technical systems.
Our research is relevant for today's society and is essential to communication between science, society and policy.
Leader of the Department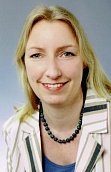 Phone: +49 345 55 22 510
insa.theesfeld@landw.uni-halle.de
Research Focus
---
---