BiG: New organizational forms of land ownership - Land in Common (Federal Ministry of Food and Agriculture)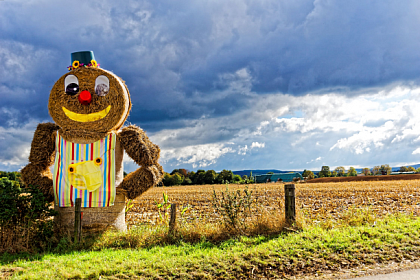 Photo: pexels.com by Bixabay
In Germany, new forms of organization of collective land ownership are increasingly emerging that aim at governance of resources for access to and use of land. These are currently to be found in various models under business and corporate law. The desired social and ecologically sustainable development thus in this context pursues common welfare objectives in rural areas.
The project aims initially to create a reliable database for these new forms of ownership and to categorize them. Based on the typology, interdisciplinary research from socio-economic and legal perspectives will examine the internal stability of these communities and their contribution to the social cohesion of the rural population, as well as their impact on the land market and agricultural structure. The question of whether and under what conditions the new forms of ownership fit into the regulatory framework of agricultural land law is also of relevance here.
In terms of methodology, the project will supplement existing secondary statistics with its own empirical surveys of the three relevant groups of actors (owners, farmers and the nonfarmer rural population) and evaluate them accordingly. The contractual regulations and legal provisions will be evaluated on the basis of relevant court decisions and scientific literature. The interdisciplinary project team will derive policy recommendations for action from the interconnected considerations on the barriers and opportunities related to various forms of governance in collective land ownership. Based on tested methods and previous findings of Commons research, an analysis of the interaction between owners, managers and the non-farmer rural population will be carried out against the background of agricultural policy objectives and the conditions of the existing legal framework.
---
---